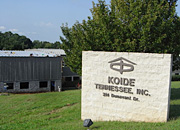 Koide Tennessee, Incorporated, is a world-class organization, specializing in custom cut-to-length steel and aluminum tubing. Through wise and aggressive use of its resources, Koide Tennessee, Inc. (together with our parent company, Koide Kokan Co., Ltd. Japan) has become one of the leading suppliers of cut to length tubing used in Japanese and American made automobiles.
We at Koide Tennessee, Inc. are dedicated to producing tubing in the USA major automotive markets to ensure that our customers receive the highest quality products and efficient delivery by operating with three shifts. We got ISO9001:2000 Registration by Smithers Quality Assessments in December 2002 and also got ISO/TS16949:2002 without Product Design by Smithers Quality Assessments in November 2008.
Recently, in addition to conventional chamfering and cutting machine, we introduced a High speed CNC controlled New Cutting & Chamfering machine, therefore we can meet high volume mass production parts now.
Koide Tennessee, Inc. offers a dynamic work environment and a corporate culture characterized by ethical conduct and a commitment to social responsibility. We value and depend upon the diverse backgrounds, experience, knowledge and talents of all our employees, and we strive to embrace and reflect the diversity of the communities where we live and work. Our employee training programs and corporate initiatives distinguish us from others in our industry and in business.
Our employees excel in an atmosphere of true teamwork and open communication. We share a commitment to quality and work together to ensure that customer expectations and safety standards are met every time. That's why our employees enjoy remarkable stability and a high level of job satisfaction.
We are looking for motivated individuals to join our team who are committed to excellence. Koide Tennessee, Inc. hires excellent people and puts them in an environment where they can take as much responsibility as they can handle and then challenge them to their fullest.
Candidates must possess a strong desire to fast track into a position with increasing responsibility and have the willingness to demonstrate leadership through example. Koide Tennessee, Inc. offers competitive salaries and exceptional benefits that include medical, dental, life and disability insurance, merit bonus opportunities, percentage tuition reimbursement, credit union membership, and uniforms including annual shoe allowance. Our family atmosphere makes Koide Tennessee, Inc. a great place to work.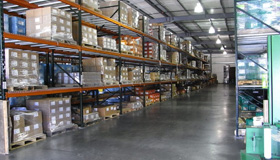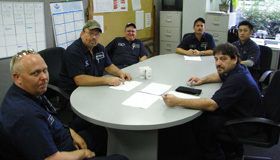 Hello, my name is Tanya Thomas.
I work for the Koide Tennessee. I have been with Koide since April 15, 2010. My position at Koide is Quality Control. Though I have many responsibilities here at Koide, my main responsibility in Quality is customer PPAP's (Production Part Approval Process). Since my position started here at Koide I have completed many PPAP's, maybe 300!
PPAP's are very important in the automotive industry and must be completed to each customer's requirements along with being compliant with Koide's ISO/TS requirements. I am honored to have such an important role here at Koide and take great pride in what I do.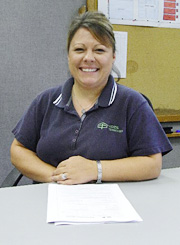 Corporate name
Koide Tennessee, Inc.
Establishment
August 1998
Address
339 Dunavant Drive, Stock Creek Development Centre, Rockford, Tennessee 37853 U.S.A.

For General Inquires:
Tel: +1(865)579-1180
E-mail: info@koide-tn.com

For Job Opportunities (Currently hiring Machine Operators/Maintenance staff):
Tel: +1(865)579-1180 Ext. 100
E-mail: c.hicks@koide-tn.com

Capital
US$ 750,000
Stock owner
Koide Kokan Co., Ltd. (100%)
Representative
Ryuki Haruki - President
Number of employees
131
Business contents
Steel/Aluminum cut-to-length tube for automotive industry
Production items
the pipe/tube for anti-vibration rubber products
Production line
Steel pipe, Aluminum pipe, Steel bar, Forging parts
Processing range
O.D.: φ8.0~100.0mm
Thickness: 1.2~12.0mm
Length: 6~2,000mm
Main machines and facilities
Cutting Machines : 18 units
Chamfering Machines : 20 units
High speed CNC controlled New Cutting & Chamfering Combination Machines : 8 units
CNC Machines : 1 unit
Press Machines : 4 units
Hydraulic Tester : 1 unit
Profile Projector : 2 units
Production capacity (Monthly)
8.0 million pieces
Certifications
ISO9001:2015 without Design - July 2018